Loop the Lace
Foster hand-eye coordination in your child with this challenging basket lacing game.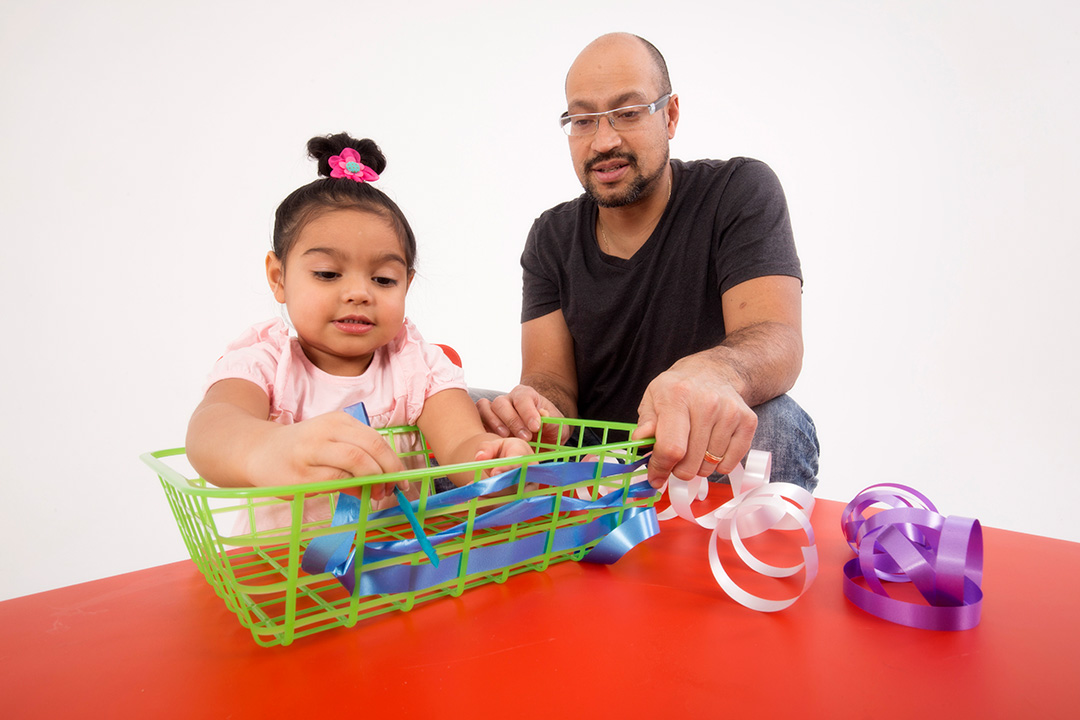 ---
Time required
10-15 minutes
Materials
Laundry basket, Yarn, Tape, Scissors
How to Play
1. Put a laundry basket right-side-up on a table and tie one end of the yarn to a section of the laundry basket. Create a "long needle" by cutting 1 to 1.5 inches of tape and placing it around the other end of the yarn.
2. Show your child how to lace the yarn through the different holes of the laundry basket, working from side-to-side and up-and-down. Encourage your child to use both hands to push and pull the yarn through the basket.
3. Have your child figure out how to unlace the yarn without tangling it, once the yarn is completely laced through the basket. You may need to offer a clue: "Which hole should we put the yarn in: this one or that one?"
Some Tips
Model lacing the yarn inside and out by taking turns weaving the same basket or weave your own basket altogether.
Make it Easier
Weave on paper dinner plates, if the laundry basket is too hard for the child. You can punch holes in the plate to weave the lace.
Make it Harder
Turn the laundry basket upside-down; so lacing on the inside is more difficult.
Reference
Adapted From https://www.bestbeginningsalaska.org/wp-content/uploads/ela_lacing_through_swiss_cheese.pdf
---