Creative Play with Beads
Build fine motor skills while creating bracelets and necklaces together.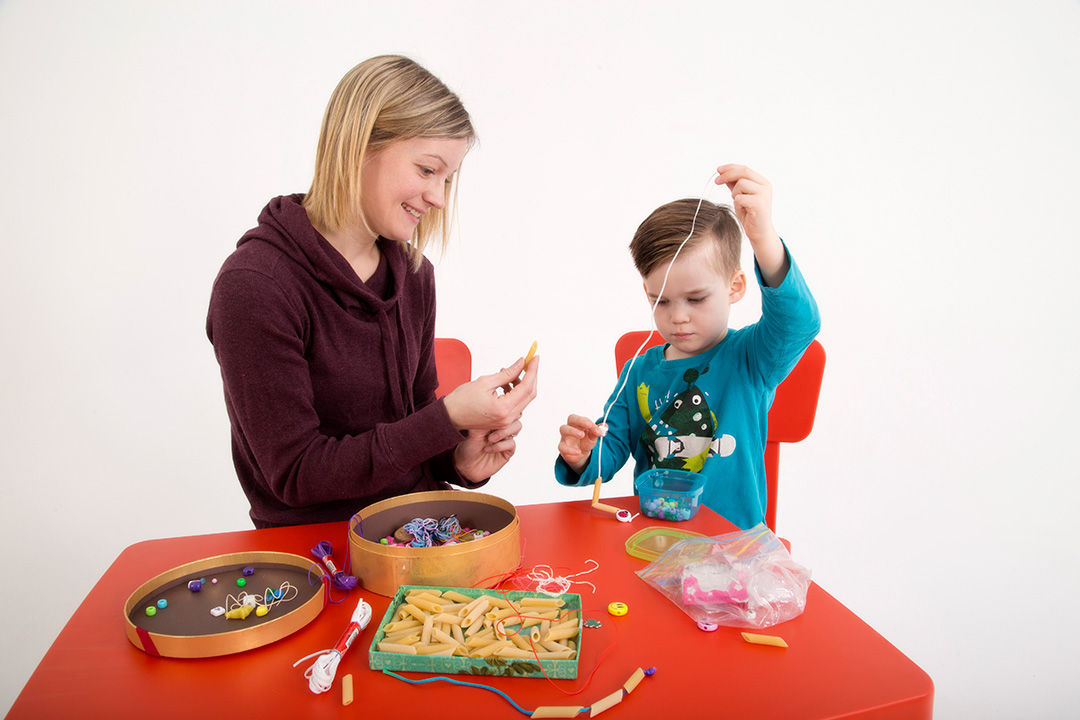 ---
Setup
Precut string into lengths for bracelets and necklaces. Group beads or other objects with holes (i.e. pasta shapes) into containers.
Materials
String, beads, pasta
How to Play
Always supervise your child when playing with small object such as beads.   Tie a large knot at the end of the string. Allow your child to use their creativity to create what they want; this could be 5 beads or 15 beads. Once they are done, tie another knot at the end to keep the beads from falling off.
Some Tips
If more than one child is playing, encourage a game to see who can make a bracelet the fastest.
Make it Easier
Have a necklace or bracelet already started so that your child only needs to add a few beads on. Use pipe cleaners to string the beads so that it is easier for your child to string the objects. If beads are too difficult, use large shaped pasta.
Make it Harder
Ask your child to create a pattern with the beads such as blue, green, red, blue, green, red.
Reference
Adapted from https://www.unicef.org/earlychildhood/files/Activity_Guide.pdf
---